Back
Hello.
I'm back in the United States. After a 14 hour flight where we left at 6:55 AM, I finally got back to the States at 8:15 AM.
My parents picked me up from the airport and I slept from noon to 7 PM. Changing back to a different time zone is going to be insanely difficult.
I'm definitely having some reverse culture shock. I'm really sad that I'm back…hopefully I'll adjust quickly. I'm glad to see my family and my cats and everything, but that feeling of wishing I was still there is definitely going to happen for a couple days.
Either way, I'm going to upload all my pictures to photobucket and facebook so that I can put them on here. So be on the look-out.
Here's pics of our last hours in China: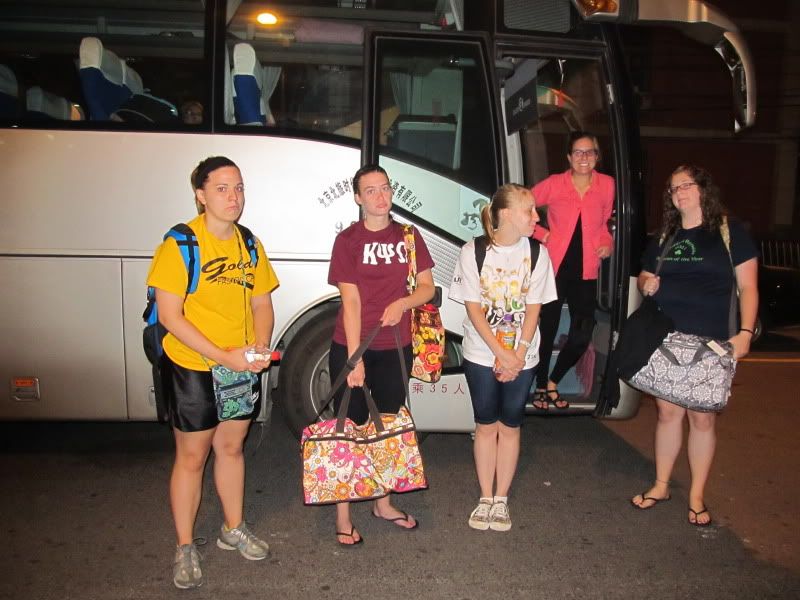 Sad faces at 3 AM.